Stan Kroenke, current owner of the Los Angeles Rams, is without a doubt the most hated man in St. Louis.  And not just because of that pedophile mustache, that he so proudly sports.  The man completely Benedict Arnolded his home state.  As soon as Todd Gurley arrived in St. Louis, and there was a taste of promise, it was ripped away from the great people of St. Louis and shipped to sunny California.  Now, once in Los Angeles, Kroenke wants to actually put some effort into the team and go after big name free agents like Aqib Talib, Brandin Cooks, and Ndamukong Suh?   You've gotta be kidding me.
This is a complete slap in the face to the people of St. Louis, and a bitch slap at that.  Like the success of the Rams this past year wasn't enough, the Rams are building a "Super Team" out in LA, while the people of Los Angeles don't even care about football.  They have more important things to do like check out babes at the beach, try to make it in show biz, and enjoy recreational marijuana legally.  Percentage wise, the Rams had the second worst attendance in 2017, while the worst attendance percentage in 2017 was owned by none other than the Los Angeles Chargers.  If you tuned in to any Rams game this past year you saw how empty the Coliseum was on Sundays.  It was like a church the Sunday after Easter.  Every. Single. Sunday.  It was embarrassing.  There are people like Todd Gurley, who claim that the poor attendance in Los Angeles is due to the awful traffic in Los Angeles.  Give me a break.  Los Angeles is not a football city, it has been proven in the past, and it's being proven again.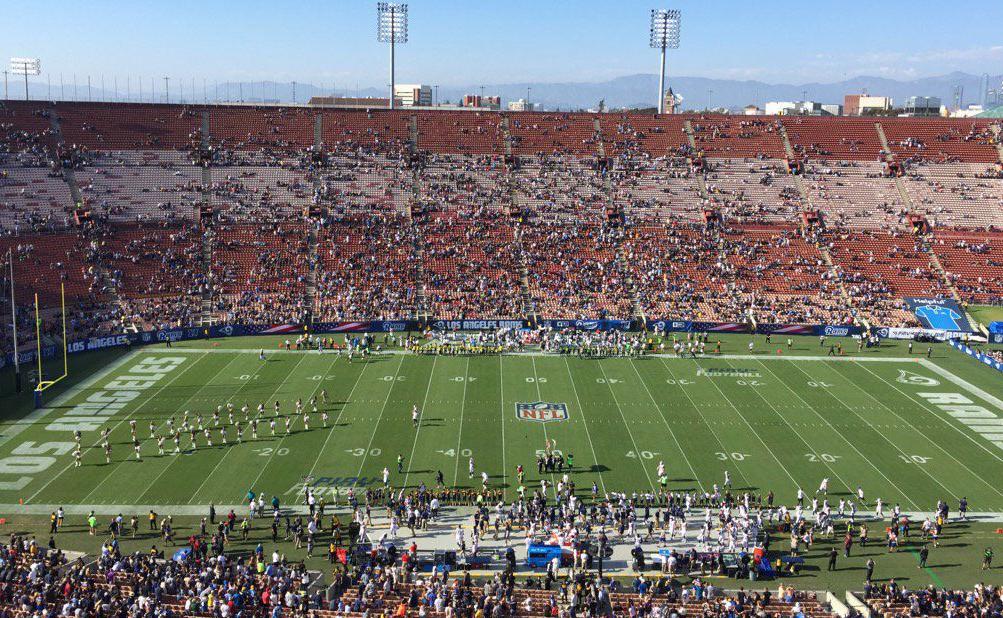 The people of St. Louis dealt with the rollercoaster of being Super Bowl Champions and the Greatest Show on Turf, to a 10 year playoff drought.  During this drought, not once did the Rams go after a big name free agent who could've been a play maker in St. Louis.  It's sickening.  Now, I get it, St. Louis and the Midwest may not be a top destination for young man looking for a payday, but the fans in St. Louis cannot be beat.  Look at the phenomenal fan base of the Cardinals and the Blues.  The Rams had the same fan base in St. Louis, and it could have continued if Kroenke would have put the same effort into his team and home state, as he does upkeeping that poor excuse of a mustache.